ABOUT SIPSTECH & ECOPAN


For over 20 years, we have been at the very forefront of innovation in the SIPs industry. Researching, engineering and licensing the very highest quality and most technologically advanced SIPs Manufacturing equipment in the industry enabling our partners to make a life-changing amount of money manufacturing the most advanced, and Eco-friendly SIPs components available on the market today.
The reason for our unmatched, and continued success in the SIPs manufacturing business is the fact that we are so much more than a SIPs equipment manufacturer, we are the head of an extensive global network of independent, allied, who manufacture panels under our trademarks. This structure is unique in the SIPs industry, and it enables us to support our strategic partners in far more ways than other SIPs equipment suppliers can, including, training, providing staff and managers, providing access to investors, mentorship, bulk pricing on supplies, and much more.
When you partner with SIPSTECH & ECOPAN that will help you every step of the way and ensure your success as a sips manufacture anywhere in the world.
A BIT ABOUT OUR FOUNDER AND OUR HISTORY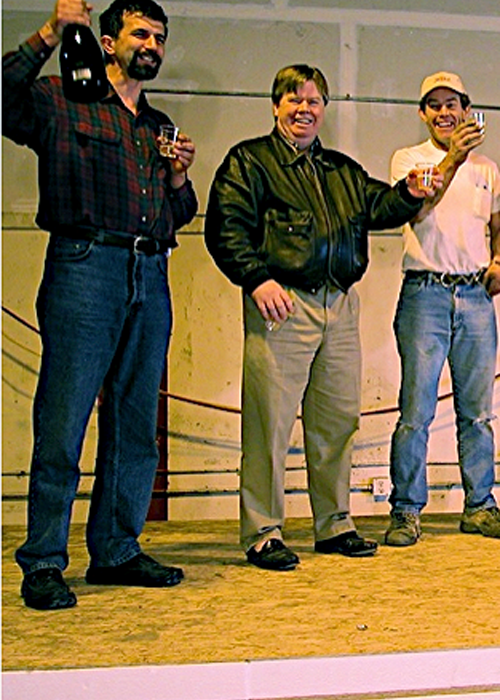 Mariyan Trnski is the Founder and Principal of ECOPAN inc. The parent company of SIPSTECH inc.
After graduating from the University of Zagreb in Croatia, Mariyan Trnski went on to pursue a career combining two of his two longstanding passions, his love for engineering advanced production machinery and cutting edge construction processes. He started Albany Homes in 1991 to build and market homes constructed from SIPs technologies, and it was around this time Mariyan began refining and streamlining the SIPs manufacturing process and developing his lamination process, and ECOPAN inc. was born.
Fast forward ten years to 2003 and ECOPAN is the fastest-growing SIPs company in the world, with more than 100 plants operating across North America and around the World, many more under construction, and more international experience than any of our competitors.
Jump again to the present, and ECOPAN and SIPSTECH are the world leader in the production and licensing of sips manufacturing equipment.
We have been the engine at the heart of the rapid growth and widespread adoption of SIPs technology across the world. Intending to maximize the efficiency and quality of panel construction, we have developed the most efficient SIPs production process available today, eliminating or drastically reducing waste materials, operator error, and the manual loading of materials.
All this history and hard work has come together and resulted in our ability to offer our customers the most advanced SIPs manufacturing equipment, with complete support, at the most competitive price in the industry.
Give us a call or send us an inquiry today and we will help you build your own success story in SIPs manufacturing.